DOLLYWOOD TICKETS CHEAP Child$41 Senior$49 Adult$51.50 Print your own Tickets!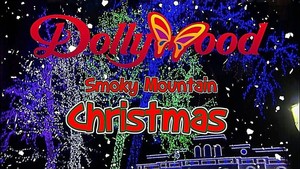 ---
This listing is not for Tickets but for a Discount Promo that you can use to purchase your tickets directly from Dollywods website at a Reduced price.With this Exclusive Discounted Promo E-Tickets(Print your own Tickets)You can GET All Your Tickets at  $$$$HUGE SAVINGS$$$$

When BUYING JUST ONE LISTING from me, You'll get access to ALL the Ticket Offers listed below at the prices* shown, to Choose from!You can Mix or Match tickets any way you like & buy as many as you need with Just This ONE Promo Discount..,Check them out below & GET YOURS TODAY!Child         Ages 4-9     $41.00* eachSenior       Ages 62+    $49.00* eachRegular    Ages 10-61  $51.50* each Please note: *All tickets offered are valid for any normal operating day & will be valid until January 5th 2019.and can be upgraded to season passes on the same day you visit the park if you choose so.*Normal taxes & processing fees will apply as with all Dollywood's ticket salesYour Exclusive Discount Promo will be sent  the very same day (up to & within 24 hours) for immediate use to your Email with simple instructions to make your purchase & print your E-tickets on Dollywood's Secure website..OR You can also get in the park with your smartphone by showing your E-ticket, via your emailed E-ticket (or E-ticket's) once purchased from Dollywood if you prefer not to print them, they will scan it just like an actual ticket at the entrance gate..All tickets are sold on their secured web site & are ready for immediate printing once you complete your order with them.Please NOTE:  They only accept the following types of payments, for all Ticket orders:Limited  Time offer: All discounts & offers are subject to be discontinued by Dollywood at any time. Therefore Your discount promo offer is only GUARANTEED to be Good on the Same Day you Receive the email from me, or your Money Back!On the day after your web link is delivered  all sales become as is with no returns and no refunds.You need to purchase your Tickets right away, Or you may miss out on these offered savings!Have any questions, please just ask :)  I'll help in any way I can...
| | |
| --- | --- |
| | __________________________________________ |